Mercedes Benz AG
Automotive Sector
The Mercedes plant in Bremen, Germany, which manufactures up to 10 different models, uses Soldamatic for training and qualification of its professional aluminum welders.
The Cornwall College + Pendennis Shipyard 
Educational Sector + Shipbuilding Sector
The Cornwall College and Pendennis Shipyard work together to develop the next generation of engineers and welders. The Cornwall College trains its students according to Pendennis requirements, preparing them for the real jobs demanded by the industry. Soldamatic plays a fundamental role in this agreement, preparing students for a real job in the shipbuilding sector.
Institut Jaume Huguet
Educational Sector
Institut Jaume Huguet is committed to the digitalization of its welding training center with the incorporation of Soldamatic Augmented Training.
Alstom
Railway sector
The multinational Alstom, a pioneer in the digitization of the industrial sector, uses Soldamatic for training and selection of welders according to its high-quality standards. This has enabled it to reduce the cost of materials by up to 40% as well as its environmental impact.
Volkswagen
Automotive Sector
The Volkswagen site in Emden, Germany, uses Soldamatic for training professional welders. Thanks to the use of Augmented Reality, they have been able to reduce material costs and training times, as well as increase productivity
DVS – GSI SLV Nord
Educational Sector
GSI SLV Nord in Germany has opened a new training center for welders based on the Augmented Training methodology. Thus, the students carry out the practices in Augmented Reality, acquiring the necessary skills and abilities to move on to a real welding workshop.
Pintor Pedro Gómez Institute
Educational Sector
Two groups of students from the Instituto Pintor Pedro Gómez (Huelva) participated in the following study: one group used traditional teaching methods (TT) and the other group used a combination of methods. On the one hand, the Augmented Training Methodology (AT) involving the use of welding simulators, on the other the traditional methodology (TT).
John Deere
Industrial Sector
John Deere uses Soldamatic Augmented Training in Germany to train metalworking students in its welding and assembly fabrication processes.
Box Hill Institute – Weld Australia
Educational Sector
Michael Cope of Box Hill Institute talks about his experience implementing AR welder training and setting up Victoria's first advanced welder training center in partnership with Weld Australia.
Temora High School- Weld Australia
Educational Sector
The Temora educational center inaugurates a new simulation laboratory.
Adecco
Educational Sector
Adecco has chosen Soldamatic for welders training and qualification. Welder is one of the most demanded profiles with very difficult coverage due to the shortage of qualified personnel in this specialty.
This initiative is part of the Adecco School program, which aims to attract and train profiles with very low unemployment rates, allowing unemployed people to enter to the labour market and helping companies to incorporate high demand profiles.

Chungnam Mechanical Technical High School (South Korea)
Educational Sector
In March 2021, Chungnam Mechanical Technical High School in Daejon (S. Korea) acquired a full Augmented Lab with 11 units of Soldamatic. These systems have been used for over a year, to train both new students and second year students. As a result, the school is not only able to deliver a high quality training with increased success rates among the students, but also is saving a considerable amount of money in materials and consumables. The course is more attractive, helping to recruit new students that would have not paid attention to such a major. Overall, the school and the new welders are fully satisfied with the acquisition and were happy to collaborate in the shooting of the video.
The 10th "ARC CUP" (China)
Educational Sector
Seabery has successfully managed to be present as a sponsor in "The First Virtual Simulation Competition", framed in the 10th "Arc Cup" International Welding Competition of the 2022 Belt and Road and BRICS Skills Development and Technology Innovation Competition. Seabery provided 10 Soldamatic welding simulators to the organization to develop the virtual welding competition, which took place between November 19 and 20, after offering training to the 120 contestants, coming from different companies and national institutes.
ABB
Educational Sector
German Chancellor, Olaf Scholz, visited "Learning Factory Industry 4.0" at ABB in Berlin. The Chairman of ABB's Board of Directors, Peter Voser, and Sami Atiya, President of ABB's Robotics & Discrete Automation Business Area, inaugurated the centerpiece of the new building, with cutting-edge training facilities that prepare trainees for the digital future of manufacturing. There they could see how hundreds of apprentices are being trained with Soldamatic, the most advanced and efficient digital training solution for welding, based on augmented reality technology and using real components.

SENATI
Educational Sector
SENATI inaugurates a new welding simulation laboratory in Peru.
See case study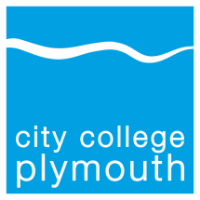 CITY COLLEGE PLYMOUTH
Educational Sector
City College Plymouth opens a new augmented reality welding training center to address the shortage of welders.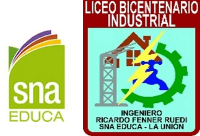 Ingeniero Ricardo Fenner Ruedi Bicentenario Industrial High School
Educational Sector
"Young students are attracted to new technologies. The incorporation of Soldamatic for welding training has allowed us to attract a greater number of students and increase the number of internships that we previously could not afford due to the high cost of materials.
Ernesto Uslar Goverts, Director
Ingeniero Ricardo Fenner Ruedi Bicentenario Industrial High School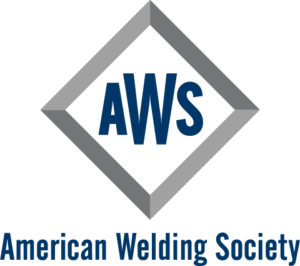 American Welding Society (AWS)
Educational Sector
American Welding Society (AWS) partnered with Seabery to include its Laboratory Manual: Fundamentals of Welding, in Soldamatic's catalogue of training content.
The manual is available in Spanish making learning a more inclusive experience and opening the doors to a wider audience.

Discover DIGIMAN PROJECT (2019-1-RO01-KA203-063486)
Educational Sector
DIGIMAN is a project funded by the ERASMUS + Programme.
The main objective of the project is to elaborate a master programme study related to digital manufacturing in order to meet the needs and challenges of Industry 4.0 and therefore to improve the performance of the companies. This objective can be reached through the following actions:
– Inventory of relevant digital technologies in order to elaborate a guideline for alignment of the Industry 4.0 to actual digital devices for fabrication process.
– Elaboration of minimal requirements to introduce a new innovative master programme study related to
digital fabrication.
– Elaboration of new innovative curriculum related to digital manufacturing.
– Elaboration of digital lessons materials in order to improve technical and digital competences of the
students.
– Elaboration of learning management system for an open education in digital era.
– Promotion of new innovative programme study to industry stakeholders, HEIs and students.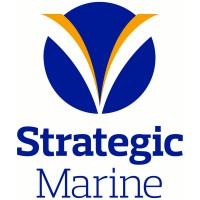 Strategic Marine
Shipbuilding Sector
Strategic Marine is a leading shipbuilder with an international outlook and an established reputation for producing quality, high performance commercial & governmental vessels for markets across the globe. The company uses Soldamatic to train its welders in the most efficient, economical, fast and sustainable way.