Soldamatic 5.0 – Manual Welding Training Simulator
Manual Training
Complete, efficient, and modern manual welding training solution. It allows the practice of manual welding through a wide catalogue of welding joints in Augmented Reality, with carbon steel, stainless steel, or aluminum, in thicknesses from 1mm to 25mm and GMAW (MIG/MAG) & FCAW, SMAW (MMA Electrode), GTAW (TIG) processes.
Remove the inefficient, expensive, risky, and polluting training.
34%
more certified welders than traditional methodology
56%
decrease of real time in learning
68%
decrease of laboratory costs
Choose the plan which is best adapted to your necessities
Soldamatic allows to digitalize your training welding program through a flexible subscription system.
The license system of Soldamatic is adapted to your budget, the Training Plan with a unique payment or the Prime Plan with an annual subscription payment.
Soldamatic welding simulator, torches and mask
Soldamatic e-Learning
5 Education welding joints: carbon steel, aluminium & stainless steel
Compatible with 12 advanced welding multijoints & functionalities
1 Free advanced welding multijoints
Free software new release upgrades
Discount on upcoming hardware
Access to lnternational Welder curricula
Training content digitaIization service
Cloud connectivity
Discover the Renewal Plan
Technology advances really fast, adapting to the requirements of an increasingly demanding Industry 4.0. To remain competitive, it is key to stay up to date with the latest developments.
Soldamatic is a state-of-the-art technology that keeps advancing at a fast pace, and it continues improving constantly. Now, we reward our clients trust with a special program to avoid getting obsolete, keeping their Soldamatic updated.
Thanks to the Renewal Plan, you can update or substitute your equipment with the latest version of software and hardware.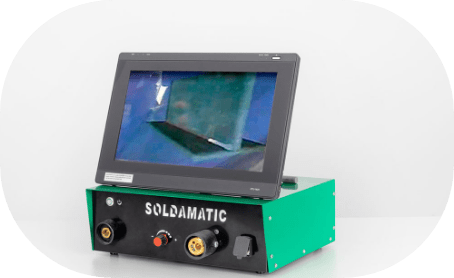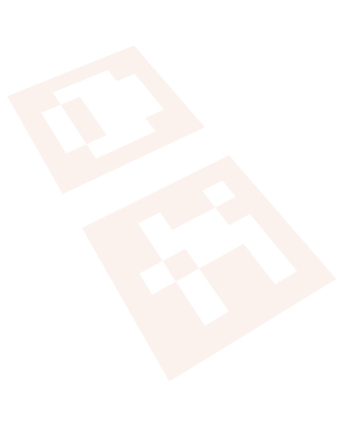 2010/2013
The first Soldamatic version used 2D technology, with two welding processes and just one welding material. This first version was the starting point for the Soldamatic Project.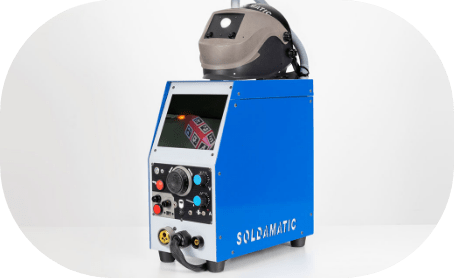 2013/2017
The second (1.4) Soldamatic version was a real revolution, introducing the Augmented Reality Technology to the welding training scene for the first time. The AR technology took the next step in realism, allowing a never seen before immersive and multisensorial experience, including the use of physical equipment, such as the first five Education welding joints. This version introduced GTAW and two more welding materials.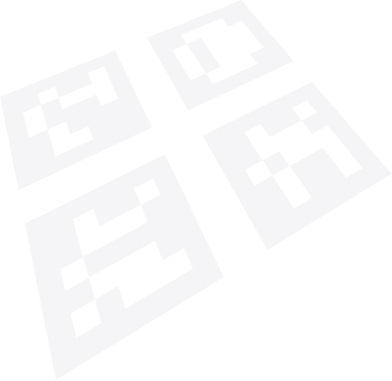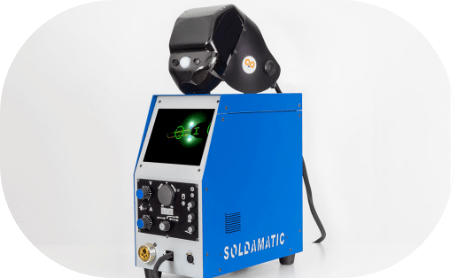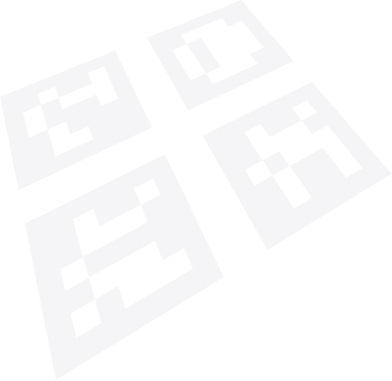 2017/2018
The 1.4 version already laid the foundation of the Augmented Training Methodology and the E-Learning system, offering a turnkey solution that combines theory and intensive practice. Beside this new education model, the 2.0 version included an improved vision module and cameras system to improve the detection and simulation.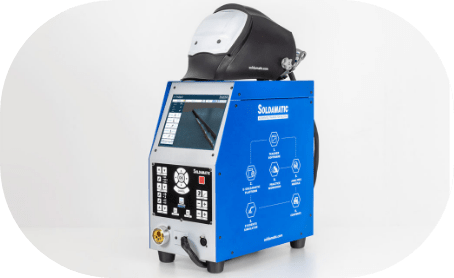 2018/2021
With the 2.5 version came the MMA and TIG markers, combined with higher quality cameras and hardware, making the experience even more realistic.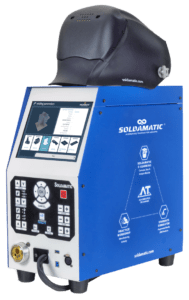 Soldamatic 4.0 (2021/2022)
The approach to Industry 4.0 took the next step with Soldamatic 4.0, expanding the Advanced Welding Multijoints catalogue up to 15 different welding joints, designed for specific industrial verticals and including  new advanced welding features like the transfer modes, a wider variety of thicknesses or pulsed arc.
Soldamatic 4.0 includes HyperReal-SIM, providing the most immersive training experience thanks to a technology based on the parametrization of real welding and the use of the most powerful graphics tools and real welding equipment. This version introduced the possibility to work remotely, thanks to the Cloud technology.
The 4.0 version introduced the first of its kind robotics welding training solution, working with Augmented Reality and real components. And supported by a robotics welding curricula and specific robotics Advanced Welding Multijoints.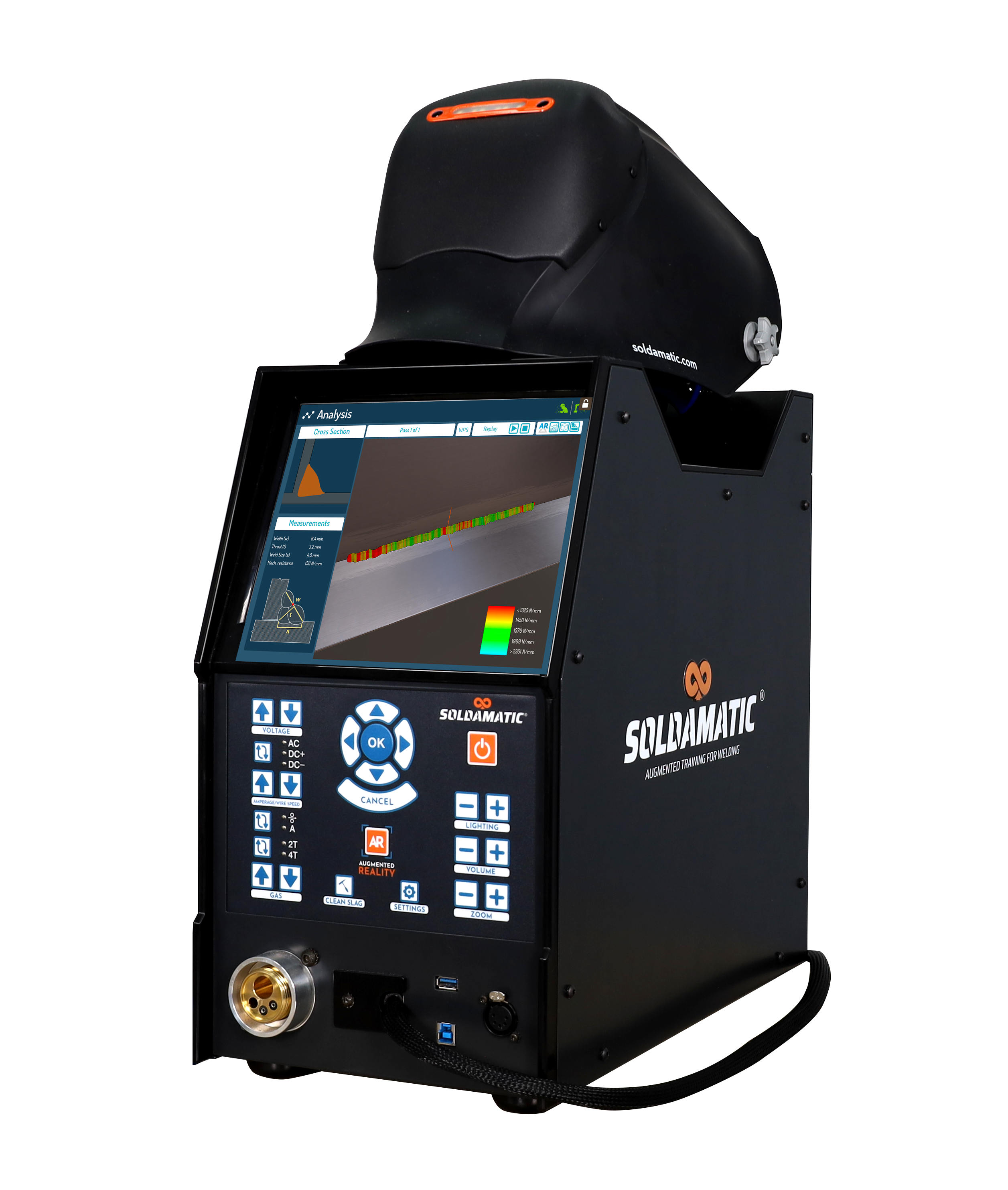 The new version of Soldamatic has improved both software and hardware. In terms of calibration and parametrization, even more hyper-realistic graphics have been incorporated, and new real-time guidance has been established to assist students during execution.
The new graphics are based on photorealism and physical rendering (PBR), while shading and lighting models are used to better replicate real-world materials. The new Soldamatic also incorporates an improved welding arc, which contributes to a more realistic TIG experience. Similarly, GTAW and tungsten arc welding simulation has been advanced, achieving greater bead geometry and fine surface detail.
In addition, he renewed analysis module incorporates a bend test, which detects internal damage to the weld bead and warns of the risk of material breakage. It allows a video replay and a 3D view to examine the exercise and the bead made, and displays different graphs to analyze each parameter and defect.
On the other hand, the system reproduces a cross-section and adds a visual of the mechanical force, which allows to analyze the value of the weld bead for each selected point.
As for the hardware, in addition to a new, more attractive, industrial and compact design, new advanced torches have been introduced. These have been fitted with an additional camera at the tip to show the ideal viewing angle for more complex jobs. This helps to improve the accuracy and information provided. New icons have also been added to the simulation to provide more detail and better detect faults during practice.
These improvements and new features are the result of constant feedback from industry professionals, and make Soldamatic probably the most complete, advanced and hyper-realistic welding training solution ever.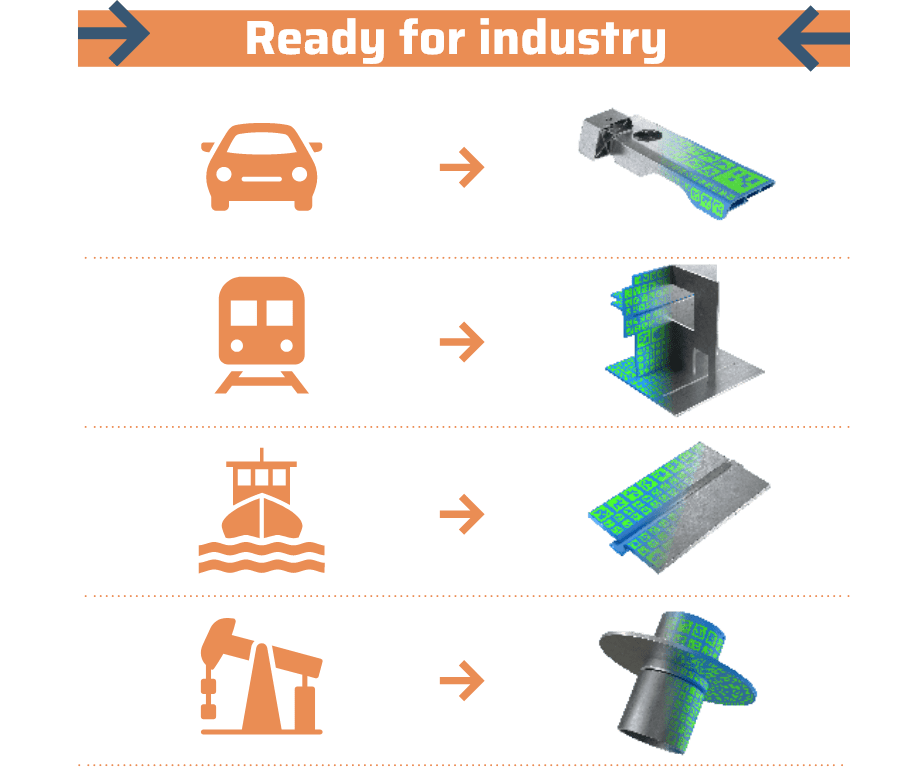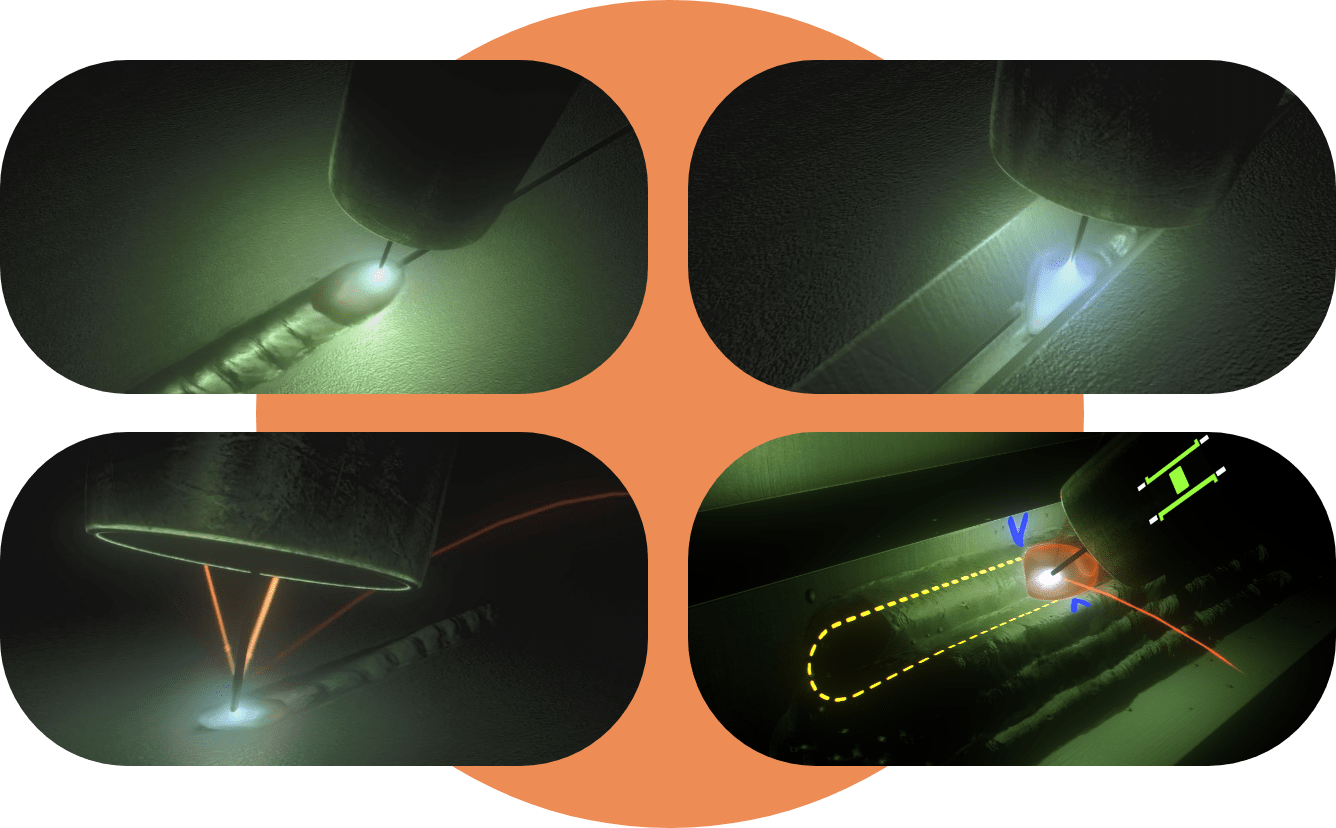 Do not get obsolete
Contact your distributor and consult special conditions.