For those interested in the welding industry, the UNIRE Tradeshow was celebrated during the first week of March in Irun (Spain) with over 4,000 m2 of exhibition. This tradeshow is celebrated every two years and presents an excellent opportunity to stay updated on the latest trends, advances, and best practices in welding technology and processes. It continues to serve as a valuable platform for networking, knowledge-sharing, and fostering collaborations within the welding community. Trade visitors and students from related fields have registered free of charge to attend the fair.
UNIRE: The tradeshow for welding and other joining technologies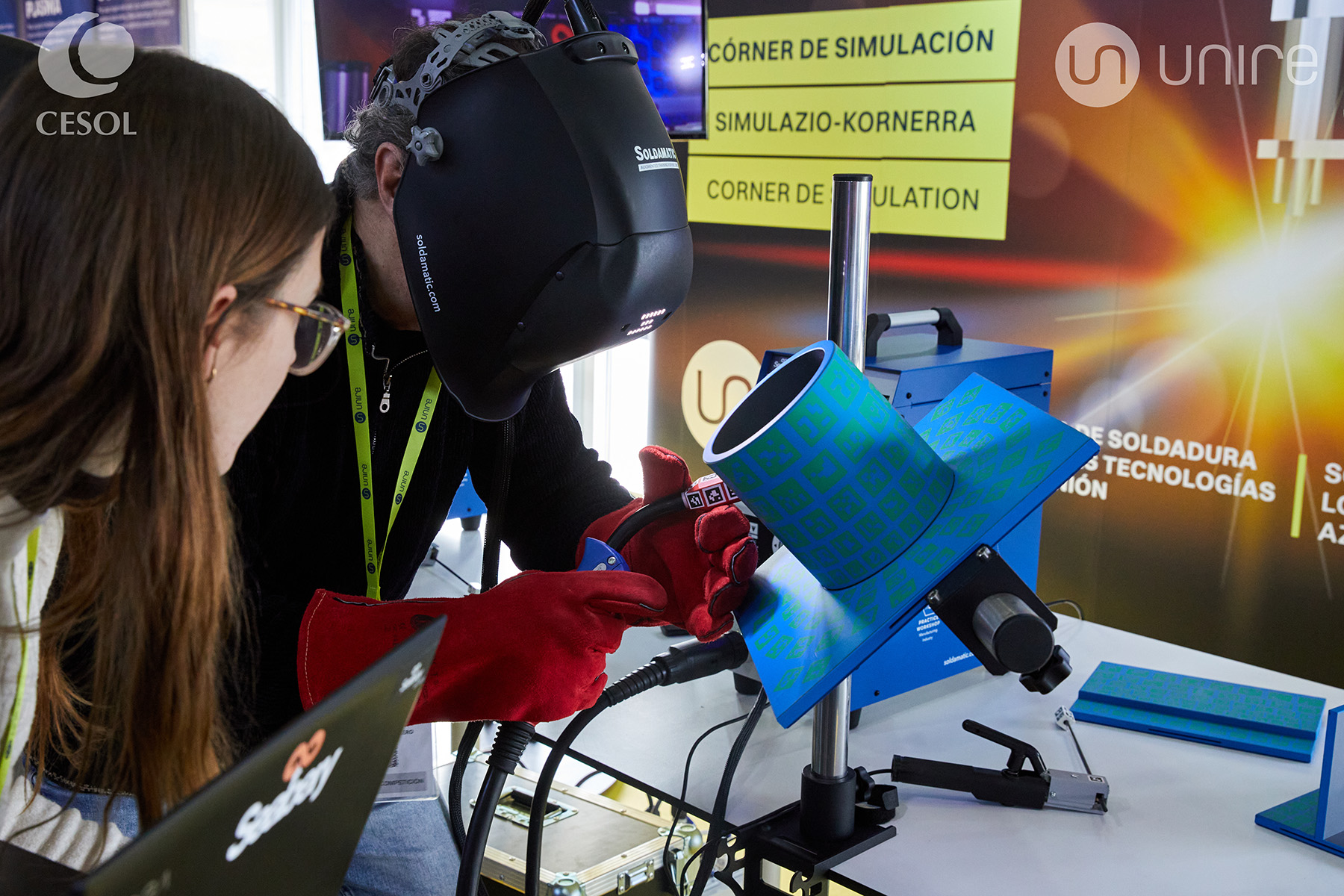 As a welding event, the UNIRE Tradeshow focuses on showcasing the latest developments, technologies, and products in the welding industry. It serves as a platform for welding professionals, companies, manufacturers, and experts to come together and exchange knowledge, discuss industry trends, and discover cutting-edge welding equipment and techniques.
Participants on this event had the opportunity to attend workshops, demonstrations, and presentations by industry leaders and experts. The event also featured exhibitions from leading welding equipment manufacturers, showcasing their latest machinery, tools, and consumables used in various welding processes. 
Furthermore, the tradeshow fosters networking opportunities for attendees to connect with potential business partners, suppliers, and customers, thereby promoting collaboration and growth within the welding sector.
It is not very common to find this kind of events focused on welding. Exhibiting companies that were previously subscribed had the opportunity to show 15-minute presentations on their products and services in the Exhibitor's Corner. Seabery made a short presentation about "How augmented reality can improve the welding practice performance". 
Real welding competition and Augmented Reality corner
This year's event featured exciting additions, such as a welding competition and a simulation corner with Seabery's participation. The combination of a welding competition and a simulation corner added an interactive and engaging dimension to the tradeshow, attracting more participants and offering a hands-on experience for attendees.
Seabery was the sponsor of the Simulation Corner where visitors had the option to show their skills as welders thanks to an Augmented Reality welding competition. This took place during the two days of the event, taking turns between the morning and the afternoon and the winner of each turn received a special prize related to our solution. Many welding students that came to the event were very curious about it and tried Soldamatic, and participants from the Real welding competition wanted to try as well and even challenge their teachers who accompanied them. Some of these teachers and students already were already familiar with our welding simulator.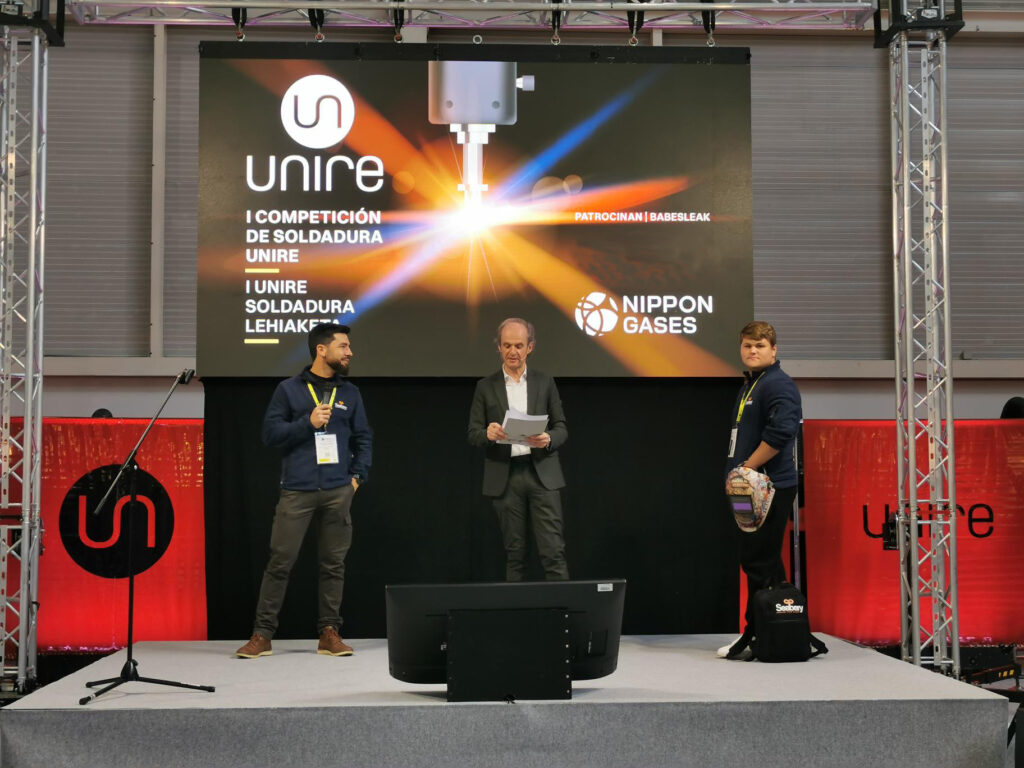 The students that were trained with Soldamatic achieved the best results
One of the students who participated for the first time in the UNIRE welding competition comes from The Pintor Pedro Gomez Institute in Huelva. This training center offers a degree program in Welding and boiler making and has recently created an Augmented Lab on its installations with 5 Soldamatic welding simulators that they are using to teach their students. Remember that you can always have a look to other successful cases like this one.
Their student finished second in the UNIRE Welding competition, it was a very emotional moment not only for his teacher, as Seabery sponsored them to support and encourage him to participate in this competition. This is a perfect example of how implementing Soldamatic in the traditional training is a good way to get better results. Obtaining a degree in welding and boilermaking can be an excellent opportunity for individuals aspiring to pursue careers in metalworking, fabrication, and related industries. 
The Last Word 
From Seabery, it is great to see events like the UNIRE Tradeshow embracing new elements to keep the industry engaged and foster innovation within the welding community. Such initiatives help advance the welding sector by encouraging skill development, knowledge sharing, and the adoption of cutting-edge technologies. As a conclusion, the UNIRE Tradeshow in Irun provided a valuable opportunity to witness these developments firsthand and gain insights into the future of the welding industry.