Seabery Augmented Technology is honored to announce the signing of a strategic partnership agreement with TWI.
TWI is a membership-based organization that provides authoritative and impartial expert advice, knowhow and safety assurance through engineering, materials and joining technologies. TWI spans innovation, knowledge transfer and problem resolution across all aspects of welding, joining, surface engineering, inspection, and whole-life integrity management.
From Seabery, we are self-conscious about the shortage of welders and the need of skilled workforce.
As part of this strategic alliance, Seabery has signed up as Industrial Members of TWI. This membership will allow us to work closely together on further research and development. We look forward to helping deliver modern welding training to the next generation and meet the global industry needs.
Following this, TWI has signed an agreement to combine their training curriculum with Seabery's Augmented Reality solutions. An agreement with the TWI Technology Centre in Singapore will also see the systems rolled out to Southeast Asia in early 2024
Antonio Clavería (Seabery Augmented Technology's CCO) said "We are proud to partner with TWI in our mission to transform and improve, through technology, the way the world learns, teaches, and trains welding skills. With the ultimate goal to make a positive impact in the labor market attracting the young generation and bridge the gap in welders' shortage, in industry to make training more efficient, and in the environment to reduce our impact and be a positive contributor."
Tat-Hean Gan (TWI Director of Membership and Innovation) affirmed "We are delighted to be working with Seabery to help address the shortage of welders across the globe and attract more young people to the welding profession."
Abbas Mohimi (TWI's Business Development Group Manager for Membership, Innovation and Global Operations) said "We are looking forward to working with the Seabery team," adding, "The collaboration with TWI training will benefit both our Industrial and Professional Members."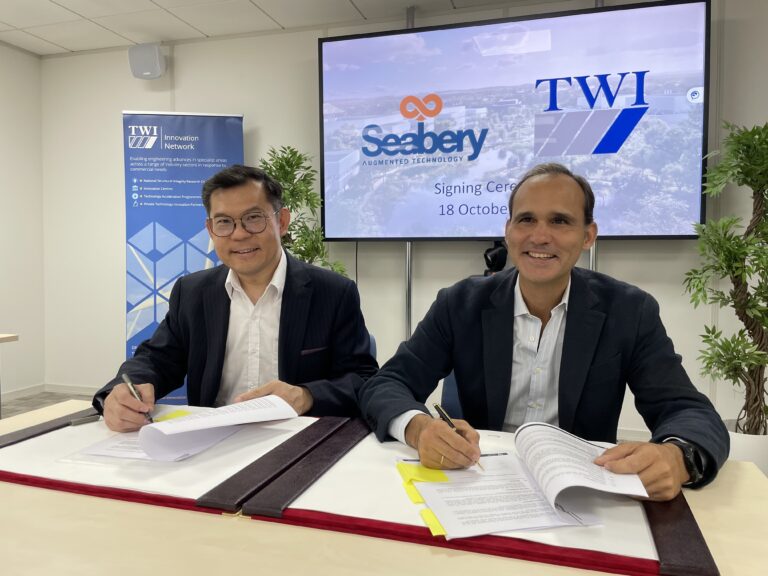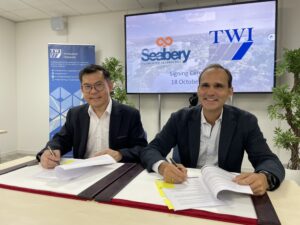 By this partnership, we will keep rowing together in the same direction to change the way the world teaches and learns, and promote the profession to a new generation.