Soldamatic Robotics
First of its kind, comprehensive
and programmable robotic welding training
Would you like to experience how Soldamatic Robotics works?
Soldamatic IE Robotic Welding Training provides:
Robotic welding training to create the 21st century skilled workforce.
Allows programming of robots for specific welding routines.
The Augmented Reality (AR) technology allows using the real teach pendant and the real robot while reducing waste and cost.
Review, analyze and inspect the welding bead during and after the simulation.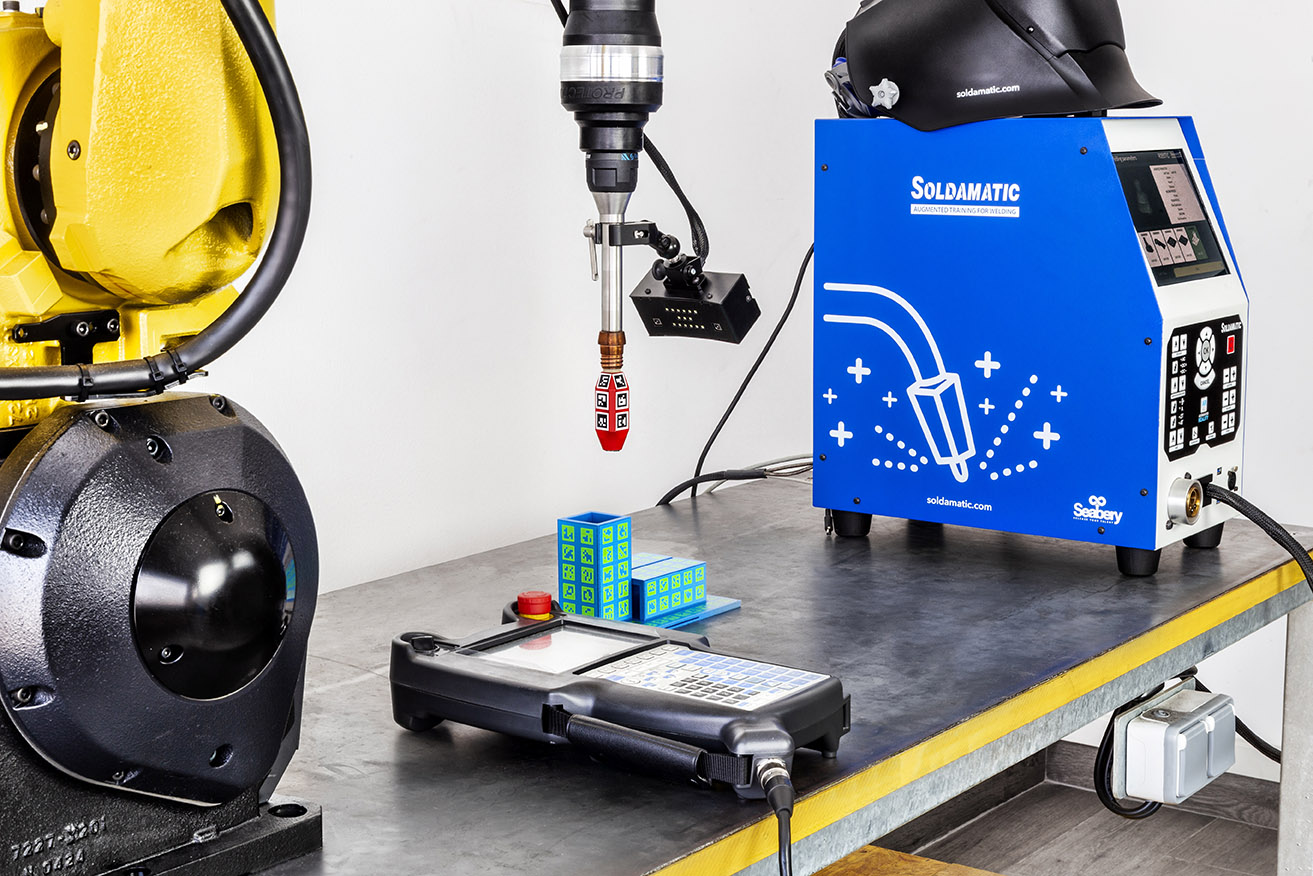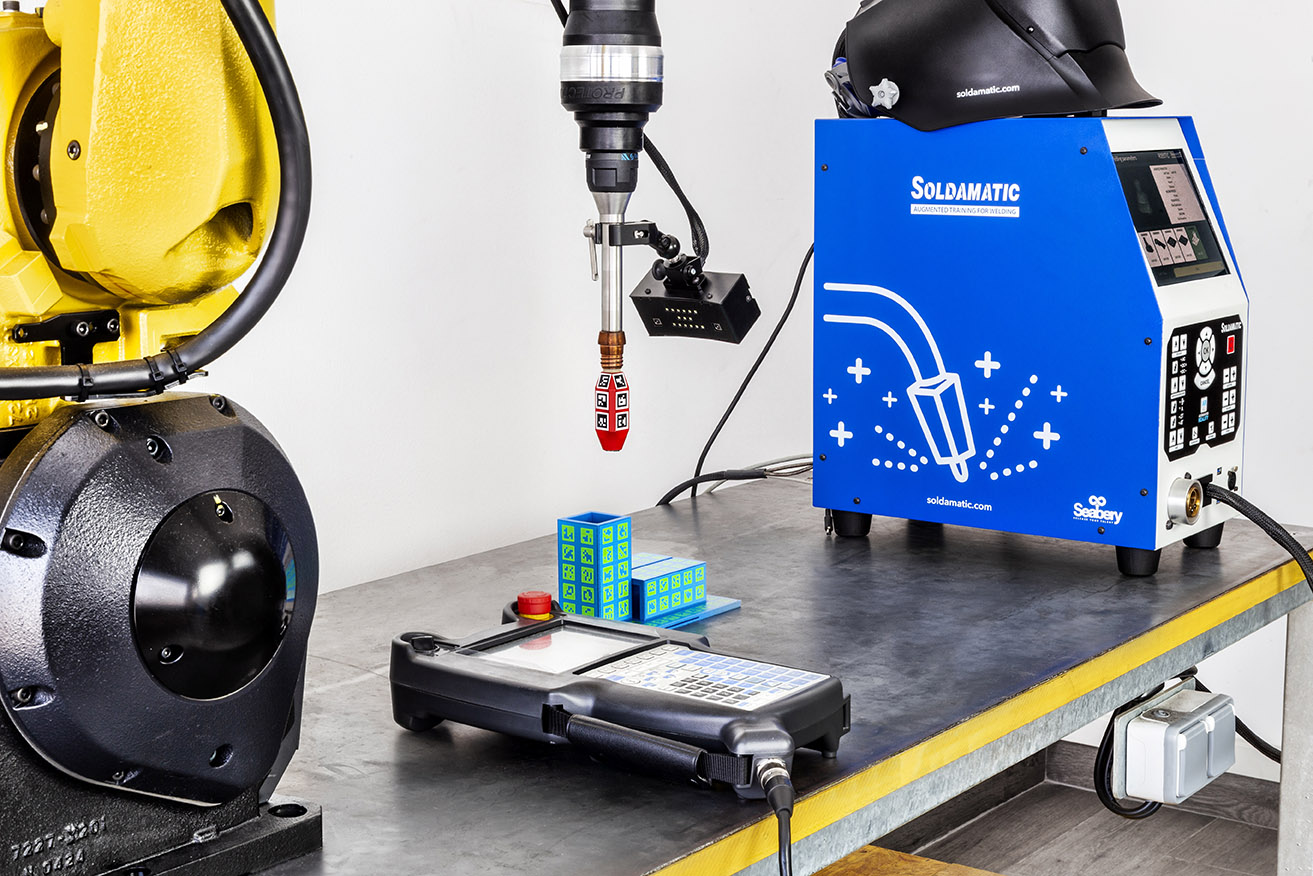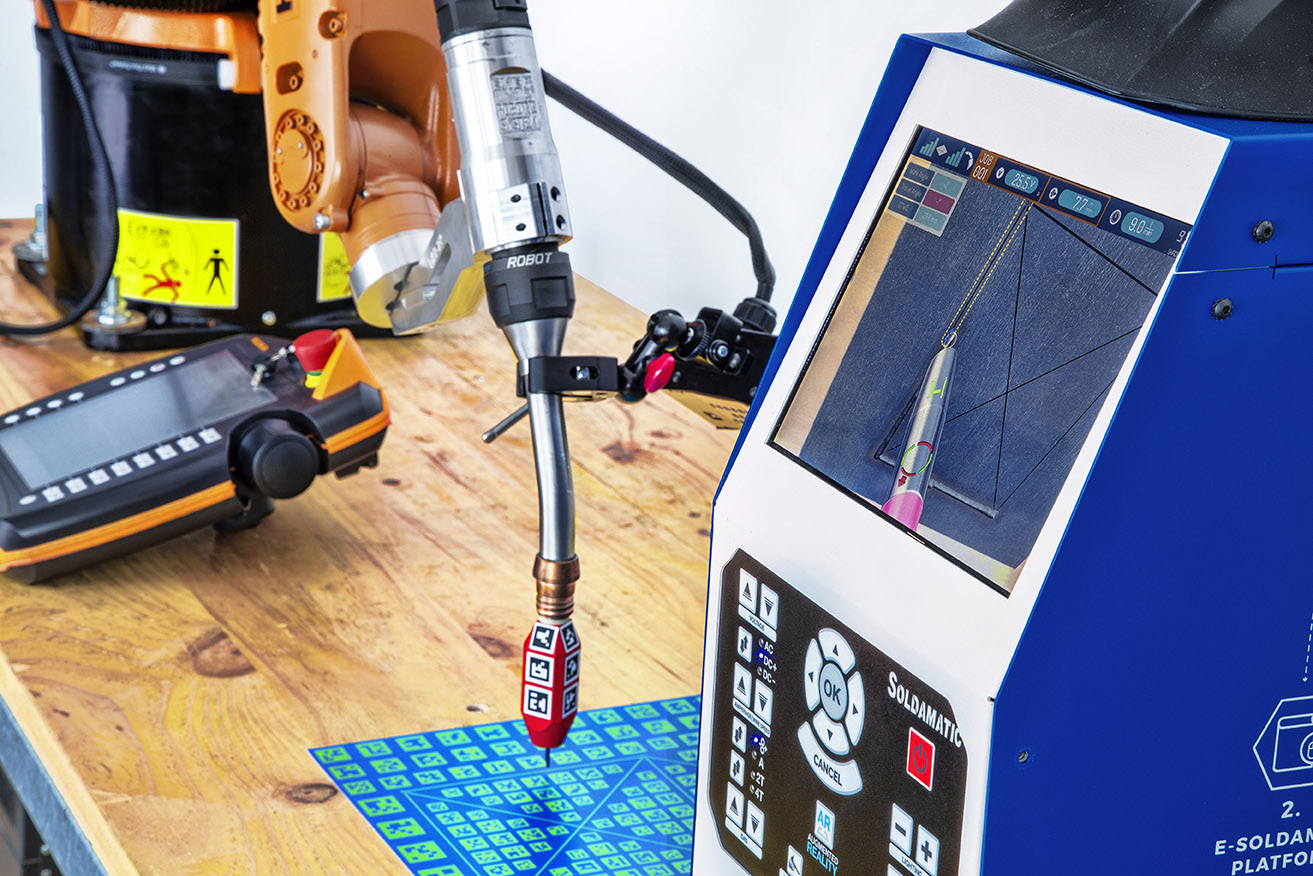 Introduction to robotic welding content included.

Soldamatic E-Learning connected to Robotics.

5 Education Welding Joints + 5 Advanced Welding Multijoints compatible.

Industry 4.0 revolution is here.
Automation and robotics are key.

Companies are looking
for 21st century skilled workers.

Other Soldamatic 4.0 features
more certified welders than with traditional methodology
reduction
in learning
time
reduction in lab costs and environmental impact